Merry Christmas, Happy Chanukah, and Happy Kwanzaa
Christmas is a wonderful time for crafters, and I think you will really love making this Christmas craft. It is a great festive decoration or table centerpiece. It also works well as a tree ornament or as a gift.
Items you will need to assemble this craft:
Scissors
Felt
Wooden sphere
HOT glue gun
Styrofoam cone
Gold ribbons
Gold stars
Paint
Pencil
Pen
Paint brush
Gold doily
Gold pipe cleaners
Sheet of thin cardboard
(For close-up views of images below, just click the pictures.)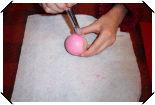 1. Paint your wooden sphere peach then set it aside to dry. Your could opt to use a flesh tone color as well.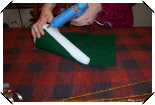 2. Hot glue the felt to the styrofoam. Be careful the glue gun will be hot. You can try other colors of felt or fabric and make your angel totally unique!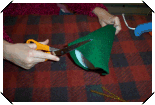 3. Trim off excess felt. (save for later)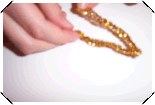 4. Create angel arms. Take a pipe cleaner and fold it twice. Twist the pipe cleaner together. (make 2)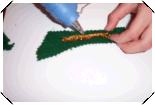 5. Cover the pipe cleaners with the leftover felt. Glue the felt on.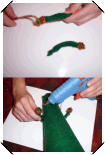 6. Wrap a pipe cleaner around the end of each arm to make mittens and then glue them onto the angel.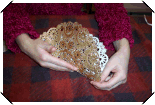 7. Fold a gold doily in half and press the fold till flat.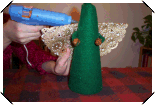 8. Glue the gold doily to the back of the angel to make wings.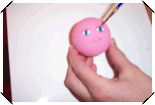 9. Finish painting the wooden sphere by painting a face. I added eyes and a mouth. You could also add a nose and eyebrows if you like.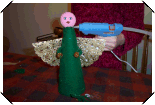 10. Glue the head on the angels body.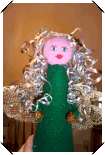 11. Glue the gold ribbons on the angels head to make hair. Longer hair looks best, but you could make the hair as long or as short as you like.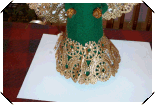 12. Cut a piece out of you other doily and glue it to the angels dress to make a decoration.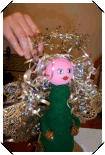 13. Roll the stars into a circle and place it upon the angels head as a halo.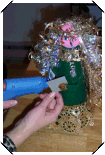 14. Cut a small rectangle out of cardboard and glue it in the angels hands to make a book.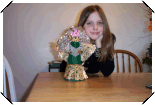 15. You're all done! Put your angel in a nice place for all to see. Merry Christmas!
© 2002 - 2011 Kaitlyn Krysiak and Designing Online, Inc. - All Rights Reserved
<- Main Index